What is Simplified Technical English (STE)?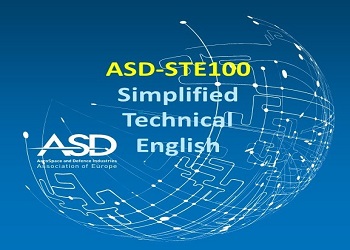 ASD-STE100 is a controlled language to facilitate users of English-language maintenance documentation for better understanding. It has been applied for more than 27 years. It is adopted by Technical Writers as rule-based writing. It is a kind of language with rules in which information is well-organized for end-users with precise and concise contents.
Initially, this standard is applicable to commercial aviation. Then, it became an essential need for Defence projects including that of Land and Sea vehicles. Nowadays, this standard is extensively applied in other industries for use in maintenance manuals. Most of the Engineering Services consider this standard as essential standard for technical documentation.
ASD-STE100 is controlled language accessible at the below path:
ASD-STE100 is a stable standard with appropriate structure, which undergoes certain modifications as per feedback received from the users.
STE provides technical texts in simplified form, which can be easily understandable by all readers. STE Specification provides distinct writing rules and a dictionary of controlled vocabulary for SMEs, Writers/Authors, and Engineers. Writing rules consist of several aspects of style and grammar. Dictionary consists of general words, which can be utilized. Generally, only one word is used for one meaning and one part of speech for one word. Apart from this, STE uses words associated with company specifications and technical projects.
There are several rules in STE especially accounted for writing such as follows:
Consistent terminology
Correct classification of safety instructions
Enumerations instead of complicated texts such as bulleted or numbered lists instead of huge paragraphs
Sentence length must be minimum
No verbs with "ing"
No "vague" auxiliary verbs
Use of simple tenses
Walk-through the Flipbook for better experience: